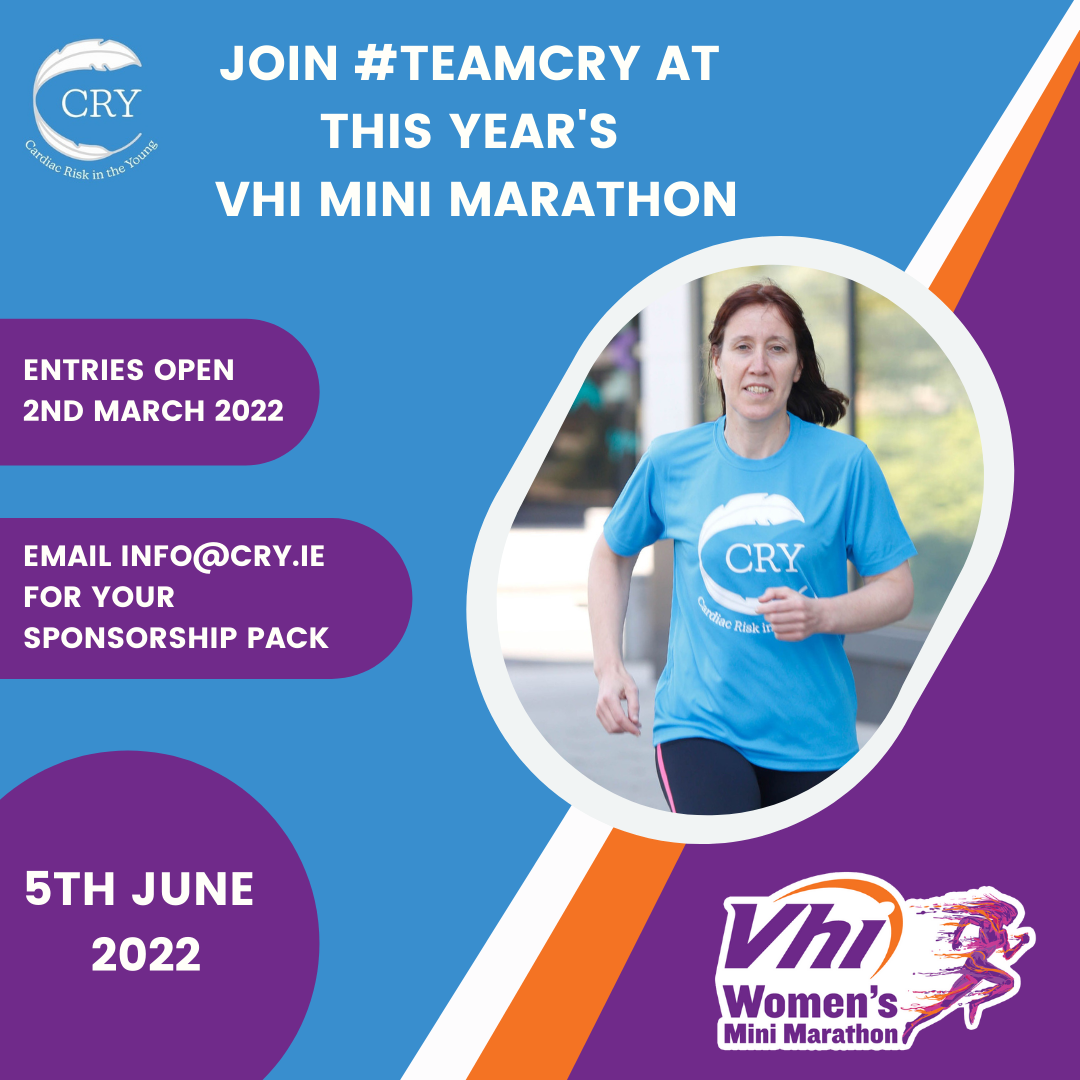 VHI Women's Mini Marathon 2022
---
The Vhi Women's Mini Marathon is back for 2022 and it is taking place on Sunday 5th  June 2022.
The Vhi Women's Mini Marathon is the largest women's event of its kind in the world – a fantastic fun day and we're always incredibly proud of #teamCRY who take part and on behalf of CRY Ireland.
Entries are now OPEN – you'll get all the details on registering on the official page through the link here        https://www.vhiwomensminimarathon.ie/
We've always had a great response from families & friends of CRY and hope that this year will be no different – Registration is NOW OPEN! Once you have registered please let us know
Please register your interest for #teamCRY below.