Looking for ways to support CRY?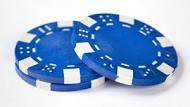 Are you shopping in Tesco Ireland this weekend?
If you are and you want to help Cry please consider nominating us in YOUR LOCAL Tesco for Cry to receive funds through their Community Fund Programme.

All you have to do is fill in the form in YOUR local Tesco so PLEASE get nominating - it's as easy as that!
Alternatively you can go directly to the website here and do it NOW online!
Go on - do it this weekend or now online by clicking the link.
#BlueChips


How does it work?
Through the Tesco Community Fund to date they have donated €2million to good causes in communities around each of its 146 stores throughout Ireland.

Every six weeks, each Tesco store will donate up to €1,000 (€500 in smaller stores) between three local good causes in its community. Customers will decide how the funding is shared by voting for their preferred cause in store. Up to 3,500 local good causes in Ireland canreceive a donation through the Tesco Community Fund over the year.

Every time customers shop in their local Tesco store, they will receive a token of goodwill to place in the donation box of the local good cause they would most like to support. Every six weeks, the number of tokens is counted and up to €1,000 is distributed proportionally between three local good causes. The more tokens a local good cause gets the larger share of the donation they will receive.