St Agnes' Charity Feis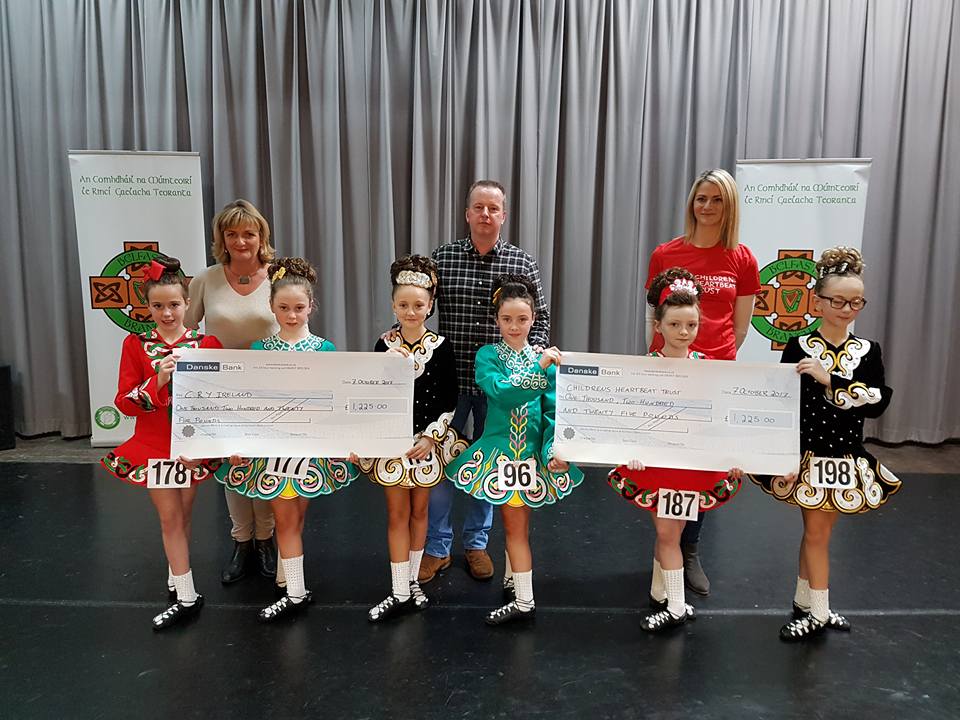 Saturday 9th September saw the St Agnes' Charity Feis, Belfast. host their annual Irish Dancing Competition with dancers competing from Under 5s to Under & Over 18. Congratulations to all the winners (see the St Agnes page for a full list of winners).
Thank you to the Committee for choosing Cry as one of their Charity Partners this year (along with Children's Heartbeat Trust. We're very proud to have been associated with the event as your Charity Partner.
Pictured is John Ferris, Treasurer of the Belfast Branch of An Comhdhail, the Children's Heartbeat Trust representative and Ciara Fegan representing Cry at the resent presentation of £1,225.00.
Huge thanks to the families who supported both the Charities so generously.