Build A Beetle Workshop
Yesterday saw 26 teams come together in a great community effort and compete in Build a Beetle in memory of Aoife Ward in Moneystown Hall, Wicklow.
We had entries from Busy Beetles, Beetle Juice, The Capital Critters and the Feelers to name but a few but the winners on the day were the Wormy Windsors; Debbie, Eamonn, Maura and Owen Windsor.
Pictured also are Tracey and Edward and Olivia Ward - Aoife's best friend.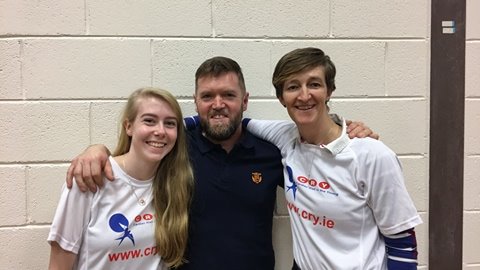 A huge thanks from Tracey and Edward and the extended family for their ongoing support - the whopping sum of €600 was raised - with much love and laughter, remembering Aoife.
So if you took part in one of the teams, helped set up the room, made tea & coffee and helped make the afternoon an outstanding success - thank you. Heartfelt thanks for the incredible donations.
From Cry a special shout out to Tracey for all her work in our name - please know your generosity allows us to do so much more.

#RememberingAoife