NEW CD LAUNCHED FOR C.R.Y.
On Saturday December 4th the official launch of the album "Le Grá do Chiara" in aid of CRY (Cardiac Risk in the Young) took place in Mr. Bradleys on Barrack Street, Cork.The CD which features original music from 14 Cork based artists is a tribute to Ciara O'Connor (aged 15) who died suddenly on December 8th 2006 of a cardiac arrest. All proceeds from the sales/download of the album will go directly to CRY.The contrast of cold icy conditions outside and the open fire inside set the stage for a very special evening. Annette Buckley on vocals/piano opened up the night accompanied by Tagh Sheehan on guitar, even with a full house and standing room only you could hear a pin drop when Annette sang "Home" which is the first track on the album.
Rab Urquhart captured the moment with his poem "This Girl" which he wrote based on the story of Ciara. The words echoed the beauty of a young girl who loved life, the sense of loss and the love of a parent for their child.The evening continued as a celebration of life/music with great performances from Sean Kelleher; Ciara O'Flynn; Fintan & Sarah Lucy; Karina & Pat Healy; Niamh Murphy; Lynda Cullen; Siân Brown; NoLand Folk; Deirdre Tunney & Michael Daly.
Mark O'Connor paid a heartfelt tribute to his daughter Ciara at the event and thanked the artists involved for making such a special album. He also stressed the importance of CRY in their efforts to raise awareness and provide screening facilities for those identified at risk.Marie Greene who founded CRY with her husband Michael following the sudden death of their son Peter in 1996 also attended the event along with fellow Trustee Fionnuala Quigley and Julie Mc Mahon (nee Greene), CRY Munster Representative. Marie spoke of the importance of funding for the critical services they provide as they don't receive any government funding.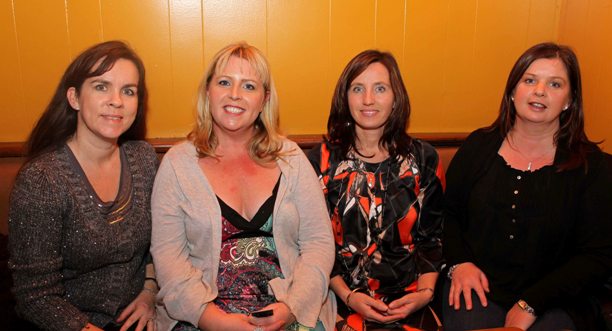 CRY is a registered Irish Charity, established in 2002 by parents and relatives who have experienced the effects of sudden and unexplained deaths within their families. CRY is actively engaged in raising much needed funds for the further development of the National CRYP Centre - for the evaluation of persons at risk from the condition.The CRYP Centre at Adelaide and Meath Hospital (AMNCH), Tallaght, screens in excess of 1,500 patients of all ages annually. The innovative Centre, supported by CRY aims to provide a comprehensive evaluation of those diagnosed with, or at risk from cardiovascular disease. This includes relatives of victims of sudden cardiac death where the cause may be inherited. These families are seen as a priority. All its services and those at the CRYP Centre are free regardless of a person's financial circumstances.
At €10 the album is the perfect stocking filler for Christmas and is a great collection of original music from Cork based artists. The CD is available now from iTunes, CDBaby from Mr. Bradleys, Barrack St, Cork; Pro Musica, Cork; Bandon Books, Bandon, Co. Cork; Scannell's Pharmacy, Ballineen, Co. Cork (Ciara's home town).
Or alternatively contact Lucia Ebbs in CRY on 01 4525482 or This email address is being protected from spambots. You need JavaScript enabled to view it. regarding purchase of the album.
---