Flora Women's Mini Marathon - 7th June.
Get fit for CRY-ing out loud!
The Flora Women's Mini Marathon is the biggest all women's event of its kind in the world. It has grown steadily in numbers since it began in 1983 with its popularity increasing significantly over the last few years. A record number of women, some 600,000, have competed in the race to date and this year the marathon will take place on Monday 7th June.
The event welcomes women of all ages. Participants representing every county and every walk of life take part in this great Festival of Women. No pressure is put on anyone as all the participants have to do is get fit enough to walk, jog or run the 10k. Everyone who finishes the race receives a commemorative medal and ribbon.
An extensive achievement was made from all the individuals and groups who travelled from far and near to run for CRY in 2009 and we are very grateful to them. We are inviting all our previous participants to join up again with friends, colleagues and family for 2010.
By running the marathon, CRY Ireland aims to fund their scheme at their CRYP Centre in Tallaght to screen a minimum of
1,600 young patients annually free of charge.
Please confirm your participation for C.R.Y. and we will send you your mini-marathon pack (sponsorship card, t-shirts & caps). If you are interested or would like more information please contact Lucia at This email address is being protected from spambots. You need JavaScript enabled to view it. or call 01 452 5482.
Jacqui Hurley, Sports Presenter, RTE Sports – Jacqui is heading the CRY Mini Marathon Team.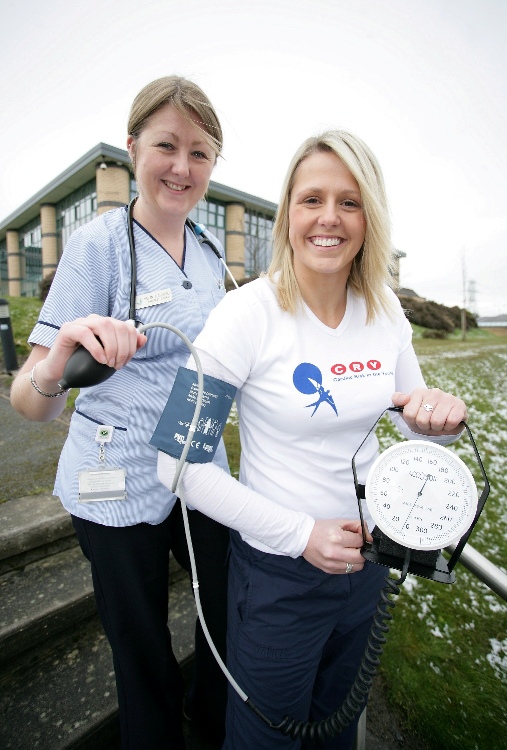 Jacqui Hurley and Helen O'Donnell, Patches Specialist Nurse from the CRYP Centre.
---