CRY Triumph at Gowran Park
CRY held its Inaugural Race day in Gowran Park on Sunday June 21st. Gowran Park was simply brimming with people there to support CRY and have a great out day with all the family.
For the ladies attending there was the "Best Dressed" and "Best Hat" Competitions sponsored by Autoplatz with prizes valued at over 700 euro each. The ladies sported incredible outfits and hats. A big congrats to the two winners who were Rose Buggy from Carlow and Veronica Walsh from Navan, Meath.
CRY would like to say a huge thanks to all who supported this wonderful event and hope that you can continue to support CRY for many events to come.
Please see some pictures taken on the day.
Rose Buggy from Carlow - Best Dressed with Veronica Walsh from Navan, Meath - Best Hat.
James from Autoplatz with Margaret General Manager of Gowran Park.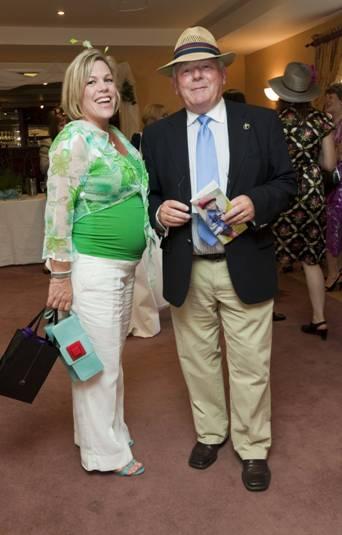 Julie McMahon from Cork with Father - Michael Greene, co-founder of CRY.
Sandra, Carmel and Mags - Thomastown Kilkenny.
---
BACK