The Prospect Park Golf Society Captain's Night- C.R.Y. chosen!
Prospect Park Golf Society, Ballymoney, Wexford
The Prospect Park Golf Society held their Captain's Night on 16th August 2008 in Courtown Golf Club and John Ebbs (husband of Lucia – C.R.Y. Administration) chose C.R.Y. as the recipient of the Society's fundraising from the night.
Various items were raffled including a signed Spurs Jersey. A total of €1,560.00 was raised on the night and John is pictured below with Bronagh Stafford, President of the Golf Society at the event.
John chose C.R.Y. in memory of Lucia's niece Jenny O'Riordan who died from Sudden Cardiac Death.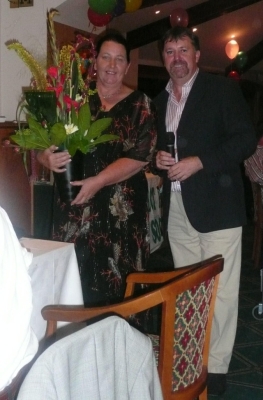 ---
BACK