STREETS OF GALWAY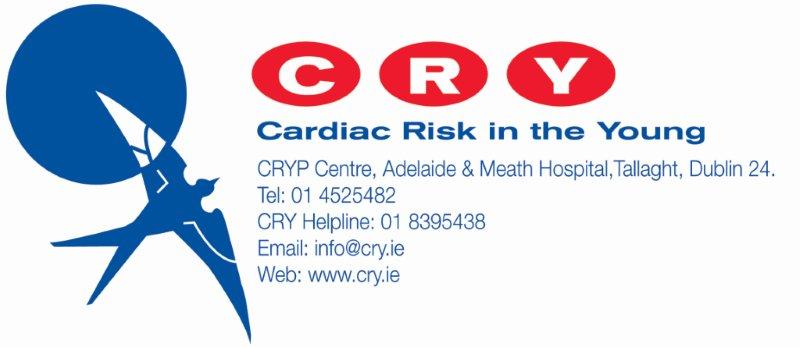 STREETS OF GALWAY
8K – SATURDAY 11 AUGUST 2012
Tom, Regina, Colm & Paul Power are calling on all their family and friends to join them and walk, jog or run the Streets of Galway 8k on Saturday 11 August 2012 at 7pm to raise funds and awareness for Cry.
CRY in Ireland was founded in March 2002 by parents who have experienced the effects of sudden and unexplained death within their families. We are a self – supporting registered charity. We do not receive Government funding of any kind.
Our main focus in 2012 is to help fund the Screening Centre based in Tallaght Hospital, Dublin 24 where families who have lost a young person to sudden cardiac death or where a young person who is experiencing symptoms can be evaluated. The Centre is run by a Cardiologist and a specialised team and is free to patient.
To join the team contact Tom or Regina at 3 Raven Terrace, Galway – or by mobile – 087 6501771 (Tom) or 087 0520054 (Regina). Sponsorship cards and tshirts will be supplied.
Registered Charity No. 14506
---